VermiPRO is a strategic partner with ENRECOS. The creator of the original "The Ultimate Urban Garden" (aka the TUUG units) and various Vermicomposting units.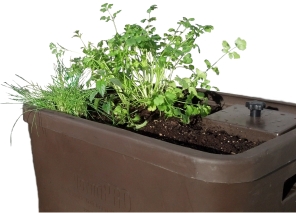 VermiPRO products allow people with small outdoor space to;
Recycle their organic waste and
Grow their own fresh organic fruits and vegetables.
VermiPRO Planter Boxes (TUUG units) and Worm Bins are Made in Southern California. From Los Angeles and Orange Counties recycled plastic content. Thus, helping our local environment by reducing the carbon footprint of shipping. Plus supporting our local economy verse the alternative imported products.
VermiPRO manufactures Large Commercial units as well. These units are custom made to the specific requirements of the client.
VermiPRO is also the largest supplier of worms in Southern California. They provide Red Worms and Worm Bedding material to; bait suppliers, worm brokers, internet sites/resellers, commercial accounts, municipality programs and residential consumers.